It started as a simple idea, make artists' studios and art classrooms safer healthier places for everyone. Make art safely.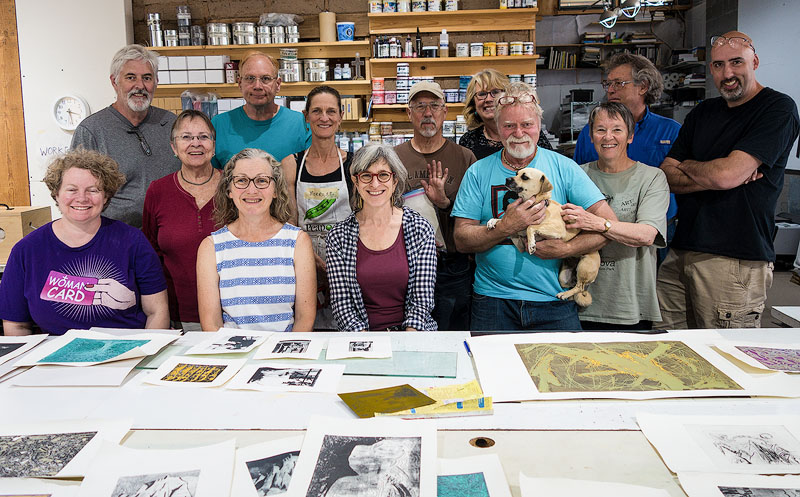 It's a living idea and the results are profound – new and highly creative processes, safer materials and practices, yet most importantly – healthier artists' lifestyles.
First of its kind in the United States, for over 25 years MakingArtSafely has been at the forefront of developing, nurturing and teaching new studio practices which better protect artists, our environment and community. Focused on studying and developing better studio practices for artists practicing printmaking and photography, MakingArtSafely is an inspired idea that proves one does not have to die for their art. These principles are at the foundation of every workshop taught.
With a world-class body of visiting instructors that share MakingArtSafely's vision of healthier studios and environment, we are one of the most complete living bodies of knowledge on the subject. It is a holistic range that includes proving the work of others as well as creating whole new processes from mundane protocols for cleanup and waste management to exciting new processes – photopolymer gravure, direct-to-plate intaglio and lithography. Too, more is always coming. Through creative adaptations of new materials and technologies as well as developing relationships with manufacturers, MakingArtSafely has participated in the testing and improvement of artists' materials like Akua Inks, photopolymer printing plates, digital software and devices along with new processes and best practices present today in so many classrooms and artists' studios around the world.